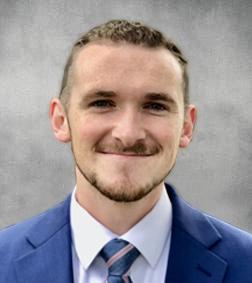 J. Ruffin Hunt
Born and raised in Tampa, Florida, Ruffin Hunt obtained his Bachelor's degree from the University of Florida and Juris Doctor from Stetson College of Law. Ruffin began his career as an Assistant Public Defender in Florida's Thirteenth Judicial Circuit. As an Assistant Public Defender Ruffin handled thousands of Felony, Misdemeanor and Juvenile Delinquency cases.

Ruffin has extensive experience in handling all types of criminal cases ranging from Misdemeanors such as Petit Theft, Domestic Battery, and Driving Under the Influence to Felonies like Possession and/or Delivery of Controlled Substance, Burglary, Grand Theft, Aggravated Assault and Aggravated Battery just to name a few.

Having successfully tried multiple cases in front of juries that returned not guilty verdicts for his clients, Ruffin has the necessary skills to help you navigate through whatever challenges your case might present.

Passionate about defending the constitutional rights of the wrongly accused, and those who simply made a mistake, Ruffin is prepared to fight for you both in and out of the courtroom.