MIAMI (December 18, 2018) — A student at the Young Men's Preparatory Academy was arrested after posting an online threat to Instagram. The post included a picture of a pistol and a message saying Y'all keep playing with me. Wait till tomorrow y'all will drop dead.
The 13-year-old boy told authorities that his post was just a joke, but many of his classmates and their parents didn't think it was a laughing matter at all. The boy who posted the threat on a Monday evening was arrested the following morning and now faces one felony and one misdemeanor charge. A young boy named Joshua Escalan told Miami Local 10 News that many of his classmates and himself were nervous the Tuesday morning after the threatening post on social media, and that local Miami police officers were at the school entrances checking every students' bags upon entry.
The young boy who made the threatening Instagram post also went a step further by col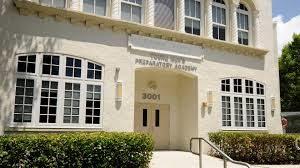 or-coding his yearbook placing different colored dots on almost every staff member and student. Red was the color for his targets, yellow for those who should not come near him and green for those individuals who were hisfriends and were safe from his alleged school shooting.
Miami police was originally notified about the post by a parent who was monitoring their child's social media account and was able to see this post on their own newsfeed. The student in question was arrested at school the following morning, and even though the boy said his threat was a joke it still violated the school district's zero tolerance policy for threats of this magnitude.
Miami-Dade County Public Schools Superintendent Alberto Carvalho has now urged parents to keep an eye on their children's social media activity and to encourage all children on how to use social media responsibly. He said the consequences of doing otherwise could negatively alter a young child's future for years, or even permanently.