Alachua County, FL (December 6, 2018) – In Alachua County, a teenager was arrested for the murder of 62-year-old Joseph Green, who was shot and killed in Gainesville. The suspect was identified as 15-year-old Kynorri Morris.

Morris was taken into custody by police and deputies continue to gather evidence regarding the case. On the night of the murder, police say that Green was discovered lying down on the ground with a gunshot wound. The incident took place close to his home off of Southwest 62nd Terrace.

Police are unsure of where the gun was obtained from. The victim's family claimed that they were shocked to find out that the person who killed Green was just a child.

At this time, police are not sure of the circumstances that led to the shooting. They continue to investigate the case at this time.

Kynorri Morris is currently in prison for murder charges.
Alachua County Murder Laws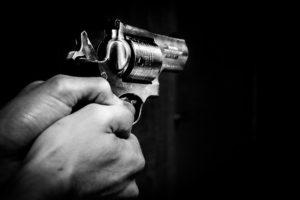 If somebody has been accused of committing a crime that leads to the intentional death of another person, they could be facing murder charges in the first degree. You could receive up to life in prison or the death penalty for these actions, which is why it is incredibly important to never handle your claim on your own. Turn to a specialized criminal defense attorney with proven case results in these types of cases, where charges could have a huge impact on the rest of your life.

If you have been charged with a violent Florida crime, especially one involving a deadly weapon, you have many rights and protections that you are unaware of so it imperative that you speak with a qualified attorney as soon as possible.   At Musca Law, our dedicated criminal defense attorneys have over 150 years of combined experience in the criminal defense process and can help ensure that you retain your rights during this difficult situation. Let us help you at this time and give us a call at (888) 484-5057.