Boca Raton, FL (March 27, 2019) – Yesterday, 31-year-old Jacob Fought was taken into custody following the murder of a woman at a massage parlor last week. He has been arrested on first-degree murder charges, according to authorities.

Police suspected Fought of the crime and found him walking in Lauderhill near the intersection of Commercial Boulevard and University Drive where he was arrested.

The woman who was murdered was identified as Daying Li, whose body was discovered by a coworker on March 21 at the Bing Bing Spa. Li worked at the massage parlor for quite some time.

After Li was found dead, authorities released surveillance images of Fought, saying that he was a possible customer who might have been the last one to see Li alive.

Authorities did not disclose how Li was killed. At this time, they continue their investigation.
Boca Raton First-Degree Murder Laws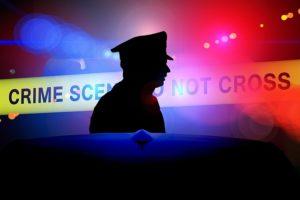 First-degree murder is an especially violent crime that is calculated in many cases, which means you could be facing a wide variety of consequences if you are facing these charges. Because of the severity of these crimes and the suspected taking of another life, those who are charged could find themselves spending the rest of their lives behind bars or even the death penalty in the most severe cases. Homicides can take months to years to fully investigate, which means that your life might feel like it is on the line while you await these consequences.

Being charged with a violent crime in Florida can be the scariest thing that anyone could face as they wait for their lives to forever change. Your case will be analyzed from every angle and every lead taken seriously, which is why you need a skilled defense attorney at Musca Law to assist you and help you build your defense with the evidence you have to defend yourself. We will help you obtain case results you can rely on so that you can get back to your normal life. Please contact us today at (888) 484-5057 to find out how we can assist you.