Boca Raton, FL (March 1, 2019) – Police reported that Hassan Jawad, who worked at a gymnastics studio known as Twisters, was arrested on child pornography charges. He was arrested yesterday, February 28, after deputies found pictures and videos of young boys engaging in sexual acts on his computer.

Jawad is now facing multiple charges, including eight counts of child pornography and one count of compiling the pornography. The gymnastics center canceled his employment and said that they did not receive any complaints of his teaching or behavior and did not know that this was happening.

The investigation into Jawad showed that a computer IP address was being used to advertise child pornography in January. When investigators looked into it, they found that the IP had been linked to Jawad's Deerfield Beach home.

When police interviewed Jawad, he admitted that he used certain software so that he could search for child pornography over the past few weeks. He told investigators that he primarily searched for porn of 12-year-olds and 13-year-olds, but that some of his searches were of children as young as 8.  Jawad said that he felt wrong about obtaining child pornography and deleted it soon after. At this time, they continue to investigate the circumstances of the incident.
Boca Raton Child Pornography Laws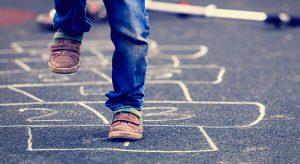 Every year, many individuals are charged with Florida sex crimes across the state, some of which are especially heinous and involve children. When a child is part of a sex crime conducted by an adult, prosecutors will look to charge an individual to the fullest extent of the law, as children are seen as innocent parties who are unable to form consent when it comes to these crimes. If you have been charged with possession of child pornography or related crimes, you might be concerned about the outcome of your future and need the help of an experienced sex crimes attorney in your time of need.

Charges of child pornography usually do not stand alone and instead come with other serious charges, such as statutory rape, sexual battery, and more. Because of this, it is important to get started immediately on building a defense that can be used to protect you during this difficult time. At Musca Law, we understand that these charges are sometimes brought under innocent circumstances that got out of line. Please contact us so that we can help you avoid serious penalties and move forward with your life at (888) 484-5057.