Boynton Beach, FL (December 20, 2018) – A man has been arrested after he snuck into a Walmart shoppers car and forced the shopper to drive to the bank at gunpoint to withdraw cash.

50-year-old Keith Allen Kalnas was arrested on Wednesday after an incident that took place on December 9th, at the Walmart on 3200 Old Boynton Road.

The 51-year-old robbery victim told police that when he finished shopping and loading his merchandise into his vehicle that he walked his shopping cart back to the store.  While the shopper was away from his vehicle, Keith Kalnas enter the car without his knowledge.   Once the shopper got back into his car to leave the shopping center, he discovered Kalnas in his car.  He says that the suspect pulled out a gun and told him to drive.  The man drove to a Bank of America on Congress Avenue and withdrew cash at gunpoint.  As soon as the victim handed to the money to the gun-wielding man, he exited the car and casually walked away.

Investigators accessed surveillance video from several locations so that they could identify the suspect. On Wednesday, police finally caught up with Kalnas and he was taken into custody. He has since been charged with armed robbery and kidnapping.
Boynton Beach Kidnapping Laws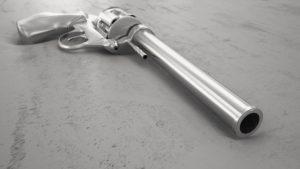 In Florida, kidnapping is considered a violent crime that many people defend themselves against every year, as it can happen in a wide variety of scenarios. If the prosecutors in your case are now trying to show that you engaged in a Florida kidnapping crime and tried to hold another person against their will, you might be frightened about the outcome of your case and the impact it can have on every move you make in the future. Perhaps certain elements of your case could be best explained with the help of an attorney who understands what you are going through and can help you tell your story in your own words.

At Musca Law, we believe that your freedom is important. You might be afraid that you are facing time behind bars and fines that you are unsure if you will be able to repay, as well as the social impact these crimes can have on your life. Our skilled Florida criminal defense attorneys are fitted for the job, providing you with an aggressive advocacy and dedication that you will find nowhere else. At our practice, we like to keep you well-informed throughout the process as we help you work toward case results that will help you evade harsh penalties. Contact us for more information at (888) 484-5057 to get started.