Bradenton, FL (February 2, 2019) - A 14-year-old student at Bradenton's Horizon Academy is facing charges after four students overdosed at the school on Friday, February 1.

The Manatee County Sheriff's Office was called to the school in reference to a drug overdose.  When they arrived, they discovered the students suffering from an overdose of an unknown controlled substance.  One student had to be administered Narcan to combat the effects of the overdose.  In total, three students were taken to Manatee Memorial Hospital for treatment.  A fourth student was treated at the school and sent home with his grandmother.

Police say that the 14-year-old brought the drug from his home and gave it to the students.  He was charged as a juvenile with Distribution of a Controlled Substance.  The student who was charged was also treated at Manatee Memorial Hospital.

There is no further information available at this time.
Drug Laws in Bradenton
A drug crimes charge, especially one involving the distribution or sale of a controlled substance, must be taken seriously.  Given the current state of the opioid and prescription drug epidemic, prosecutors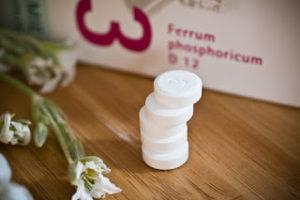 are working to send a message to those accused of selling or distributing drugs.  Authorities are pushing for tougher sentences in an effort to get drugs off of the street.

Although we commonly see adults charged with Florida drug crimes, sometimes juveniles can also face legal trouble.  The juvenile court system generally operates under a different set of rules and procedures.  However, the impact of a juvenile conviction can be similar to being convicted as an adult. Juveniles convicted of a crime in Florida can be placed on probation, incarcerated or required to perform hours of community service.

Whether you have been charged as a juvenile or an adult, our Florida criminal defense lawyers at Musca Law are here for you.  We will assist you as you proceed through each step of your case and will ensure that your rights are protected.   For a free consultation, please contact us at (888) 484-5057.