Brandon, FL (November 28, 2018) – In Brandon, deputies say that a Florida woman was involved in a crash with another vehicle and told the injured victim that they were dreaming.

Police investigated the accident in the early morning hours to find that 61-year-old Darlene Bell-Babineaux told the injured victim, "It was no accident, you are dreaming." Police say that the accident was a head-on collision that took place near the intersection of Heather Lakes Boulevard. Bell-Babineaux struck the other vehicle at a high-speed rate that was so forceful it pushed the vehicle off the road.

The victim was transported to the hospital as a trauma alert due to the seriousness of her injuries. The damages to the vehicle were over $25,000.v Bell-Babineaux, at the scene, was stumbling around and acting disoriented after the accident. Deputies were able to determine that she was under the influence. They found a variety of drugs in her vehicle and she was immediately charged with possession of a controlled substance, driving under the influence, and more.
Brandon DUI Laws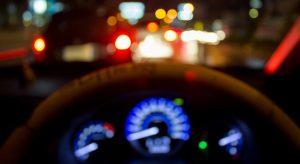 If you live in the Tampa area and you have been charged with a DUI-related crime, you could be facing a wide array of penalties. If this is the first time you have been arrested for one of these crimes, you could be seeing a fine anywhere between $500-$2,000 with prison time, community service, probation, and more. These charges can have a huge impact on your life and could only be increased if somebody was injured due to your negligence on top of it.

At Musca Law, we understand just how important your case results are to you so that you can move forward after being charged with a serious crime. We understand that it can sometimes be terrifying to face criminal charges and we want our clients to have endless legal help on their side when they need it the most. With over 150 years of combined experience in criminal defense law, you have options and protections on your side. Contact us today to speak with an attorney at (888) 484-5057.