Brooksville, FL (November 29, 2018) – In Brooksville, a 67-year-old man said that he was angry when a teenager sped past him in a truck on Tuesday morning and ended up pointing a gun at the teen in a parking lot of the school.

Robert Browsky was arrested yesterday, November 28, when he pointed a gun at a teenager in a confrontation that took place in the parking lot of the Hernando High School. Browsky is now facing charges of aggravated assault, possession of a firearm on school grounds, and more.

The incident happened around 7:40 a.m. in the morning when a student told a deputy at the school that a man was pointing a gun at a student in the parking lot. Browsky was interviewed by the deputy, who said that he had been walking his dog in the morning when a black pickup truck sped past him. Browsky signaled for the driver to slow down, but the driver backed up and started cursing at him.

Browsky got in his vehicle and followed the driver, who he believed to be a student. He found the truck and took a photo of the license plate, but the student got out and tried taking the phone away. Browsky said that the student was yelling profanities at him, which is when he reached in and pulled out his gun on the student. When the student took off, Browsky got back in his truck and went into the school's office.
Brooksville Aggravated Assault Laws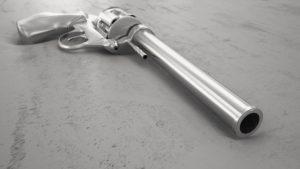 Any time a person is charged with a violent crime, especially those involving minors and weapons, it can lead to serious charges. In Florida, aggravated assault is a third-degree felony, which is punishable with up to five years in prison, five years of probation, and a variety of fines. If you are a first-time offender, you could receive these serious penalties if the prosecutor in your case is able to prove that the incident happened.  If you have been charged with an aggravated assault or possession of a firearm you need to enlist the aid of a qualified Florida violent crime lawyer as soon as possible to make sure that your rights are not violated.

Being charged with a serious violent or weapons crime can have many detrimental effects on your life and the way that you live it. Because nobody should have to live with the fear of harsh penalties looming over their lives, we want to apply our knowledge of Florida laws and help you receive the results you deserve to move forward. At Musca Law, our criminal defense attorneys have over 150 years of combined experience that we will apply to your case when you have been charged of a serious crime. We pay particular attention to the details in your case and apply a defense that we believe will help you through this difficult time. Contact us today at (888) 484-5057 to find out how we can help you in your time of need.