Broward County, FL (November 26, 2018) – On Sunday, a suspect in a bus shooting in Broward County was arrested after they were caught on camera and found by police. The suspect was since identified as Michael Porter of Sunrise.

Porter received charges of attempted premeditated murder following the incident on Saturday that involved an argument. Porter and another man were engaged in an argument with one another in the area of Broward Boulevard when Porter shot at the man.

The suspect exited the bus when it stopped and started running from the scene. However, police had the whole altercation on video and were able to find the suspect.
Broward County Premeditated Murder Laws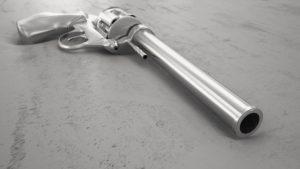 When a suspect acts deliberately and intentionally in a shooting and knows that their actions could very easily lead to a loss of life, serious charges will follow. You could find yourself in the midst of extremely serious charges, even though you didn't follow through with the crime in question. The attempt is enough to lead to these charges.

If you have been accused of a serious crime in Fort Lauderdale and now you are facing harsh penalties, you should always have an experienced attorney on your side whose proven case results reflect exactly what you want to see in your own case. At Musca Law, we work with our clients with over 150 years of combined experience to help them achieve results throughout every step of the criminal justice process. We provide you with a high level of personal service in your case and want to assist you when you need us the most. Contact us today at (888) 484-5057 for more information.