Callaway, Panama City, FL (February 12, 2019) – Police have arrested a man who now faces multiple counts of child molestation after the victim came forward and told police what happened to her.

The Callaway man, identified as 64-year-old Patrick William Trench, was accused of engaging in inappropriate sexual contact with a girl multiple times in 2018 and as recently as February 7 of this year. The victim, a child under 12-years-old, spoke with the Bay County Sheriff's Office and told them that she has considered suicide following the incident.

Police quoted her as saying, "It made me want to die." Trench has now been arrested and charged with three counts of lewd and lascivious molestation.

Police say that the victim came forward and told her mother about the abuse on Sunday. Trench was detained on Sunday but he refused to speak with investigators. He was arrested at this time and is now being held on $50,000 bond.

A court date has not been set. The investigation continues at this time.
Panama City Lewd and Lascivious Molestation Laws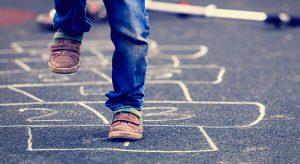 In Panama City, if you charged with lewd and lascivious molestation or any other type of crimes against children, it can quickly damage your reputation in many ways.  Your social life, your career, and even the life you have built with your own children can be affected if you are convicted of this type of crime. Facing the frightening prospect of time behind bars and having to register as a sex offender may greatly impact everything you do. It is important to be represented by an experienced criminal defense attorney who understands the ins and outs of Florida sex crime laws and the Florida court system.

At Musca Law, our sex crime attorneys in Florida are fully dedicated to your case and we will aggressively fight on your behalf to ensure that your future is protected at all costs. Our lawyers have more than 150 years of combined criminal justice experience helping residents of Panama City and throughout the state of Florida get the best possible outcome for the charges they were facing and we would like to help you too.  We will offer you information on Florida sex crimes and support you as we work to build a rock solid defense to the charges against you.  Contact us to discuss your charges and options with a skilled sex crime attorney at (888) 484-5057.