Cantonment, FL (January 9, 2019) – Police say that a man from Cantonment was arrested on indecent exposure charges after he was involved in a rollover accident that occurred on August 2nd of last year. The indecent exposure took place in the back of an ambulance as the man was being transported to a hospital after the accident.

Police say that 26-year-old Justin Ray Landers was the person involved in a rollover accident on Highway 29 back in August.  Landers initially tried to report the vehicle as stolen but police were able to determine that he was actually the person who was driving the car at the time that it was involved in the accident.

Police realized how severe the accident was and called Escambia County EMS to locate Landers at his home and transport him to the Sacred Heart Hospital to ensure that he was okay. The deputy on scene noticed that Landers was acting especially aggressive and repeatedly made derogatory remarks the paramedic. Landers then intentionally exposed himself to the paramedic on the way to the hospital, making lewd comments to the medic.

Landers was treated at the hospital and a warrant was issued for his arrest.  Landers was taken into custody on January 5 and was charged with indecent exposure. He also was issued a citation for careless driving and his license was suspended in relation to the accident.
Cantonment Indecent Exposure Laws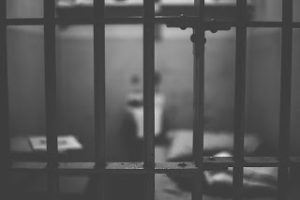 To be successful in an indecent exposure case, the prosecutor must be able to show that you had unlawful contact with an individual and exposed yourself at the scene of the act. You could receive charges of a first-degree misdemeanor, which could lead to a variety of penalties as well as a social impact on a level you might have never experienced before. It can be scary and confusing to be charged with one of these crimes, which is why it is important to have a skilled attorney on your side.

At Musca Law, our experienced sex crimes attorneys are here for you in your time of need, ready to help you defend yourself from these serious charges. We pay particular attention to the detail in your case with a focus on particular strengths that could help the overall outcome. We will help you find the weaknesses in the prosecutor's case, which can aid you as you fight these charges. Contact us to find out how we can help you receive case results at (888) 484-5057.