Casselberry, FL (February 1, 2019) – Police arrested Rita Ramirez after she allegedly grabbed a baby and tried to take off with the child in Seminole County on Wednesday afternoon.

The woman had allegedly snatched a baby from a woman while the woman and the baby were walking down the sidewalk in Casselberry. The incident took place in a small plaza around the area of SR-436. The victim went inside a beauty school so that she could check on what she would have to do to become a student at the time of the incident.

The woman was walking with her 10-month-old down the sidewalk when she claimed that Ramirez reached out and grabbed the baby. The woman tried to grab the baby back and ran inside the beauty institute so that somebody could help her.

Ramirez followed the lady inside and the beauty school told her to leave and that they were calling the police. Ramirez was found nearby and arrested by police.
Casselberry Kidnapping Laws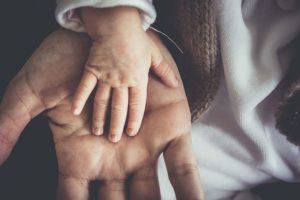 If you have been arrested for a violent crime in Florida, you might be frightened about the course of your life and the direction that your future will take after sustaining serious charges. Violent crimes tend to be taken seriously under the law, which is why many of them are charged as felonies. Florida kidnapping crimes include confinement, abduction, or imprisonment of another person against their will, which can cause danger to another individual. This is why state prosecutors work aggressively to try to defend the rights of those who have been allegedly kidnapped and why you might find yourself in an uncomfortable position as you work toward defending yourself.

At Musca Law, our criminal defense attorneys in Florida have handled many cases like these in the past and understand that you might be frightened by the prospect of ending up in jail, facing large fines, or having to endure other serious penalties that can have an impact on your life. We understand the ins and outs of the Florida criminal justice system, from interrogations to trial. Contact us to find out how we can help you move forward during this difficult time in your life at (888) 484-5057.