Chuluota, FL (January 28, 2019) – A Florida nurse identified as 29-year-old Grant Amato has been charged with three counts of first-degree murder in the deaths of his parents and brother. They have all been identified as 59-year-old Chad Amato, 61-year-old Margaret Amato, and 31-year-old Cody Amato.

Police found the three victims in the home that Grant Amato shared with his parents in Chuluota. Police found the bodies in the garage, kitchen, and an office in the home with gunshot wounds to their bodies.

Many weapons were found at the property but a few of them had reportedly been missing. Police have not identified the motive behind the killing, but police arrested Amato this morning around 1 a.m.

Police first arrived at the home after a welfare check was called in after the one male victim did not show up to work. It is believed that Amato might have killed the family members on Friday.

Grant was located in a hotel in Orange County on Saturday and released on Sunday. However, a warrant for his arrest was released and he was arrested today.
Chuluota Murder Laws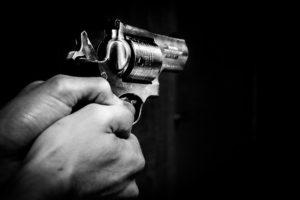 Crimes involving murder, or the unlawful killing of a human being, are some of the most heavily prosecuted and violent crimes that take place across Florida. The punishments that an individual might receive for these charges include years to a lifetime in prison, the death penalty, fines, and many other aspects that could have an impact on the rest of your life. It is easy to become frightened when you are facing charges like these, which is why you should never take them lightly. When a murder crime involves weapon charges as well, you might wonder how you can defend yourself when the cards are so heavily stacked against you.  You need the guidance of an experienced and reputable homicide attorney from Musca Law to represent you and has your best interest in mind at all times.  

First-degree murder is charged as a felony crime and is considered to be one of the most aggressive and violent types of murder, as it involves pre-planning or a scheme. These types of murder charges are more difficult to defend yourself from but it is not impossible when you have an experienced and dedicated criminal defense attorney on your side. At Musca Law, we believe that you need fierce representation in defending yourself and paving the way to a brighter future. We have more than 150 years of criminal law experience successfully representing Floridians who have been charged with a serious crime.  Contact us today to find out what we can do for you at (888) 484-5057.