Clay County, FL (December 19, 2018) – Police say that a man was arrested and charged after he sexually assaulted a 3-year-old girl in 2017, according to a Clay County arrest report. 37-year-old Rollys Matos De Lardilles was charged with both sexual battery and lewd and lascivious molestation on a three-year-old child.

The girl's mother contacted the Sheriff's Office to report the incident after she discovered that her child had been violated. She told deputies that De Lardilles was a family friend.  After the assault took place, he up and moved to Cape Coral.

A detective made an unannounced visit to the home where De Lardilles was residing in Cape Coral where he voluntarily submitted a DNA sample. The Sherriff's Department did not include the results of the DNA sample in their report, but they did place him under arrest on Monday, December 17th.

De Lardilles is being held on a $250,000 bond at this time.
Clay County Sexual Battery Laws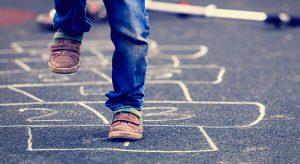 Sexual battery crimes are penalized harshly no matter what the circumstances, but they are made even more serious in nature when they involve children and adults. If you have been charged with committing sexual battery on a victim under 12, you could receive what is known as a capital felony, which could easily result in the death penalty or life in prison without parole. You might have very little information about sex crimes and, if you are facing time in prison, you might need the help of an experienced Florida sex crimes attorney to help you defend yourself.

At Musca Law, we provide an aggressive criminal defense that pays close attention to the details of your case and builds off of the many strengths in your case. We provide a high level of personal service to you and will continue to keep you updated during these difficult and sometimes confusing times. We have helped many people in similar situations receive proven case results and will work to help you obtain the results you deserve to move forward and avoid harsh penalties. Contact us today at (888) 484-5057 to find out what we can do for you.