Clearwater Beach, FL (January 15, 2019) – Last week, a man was arrested after he was caught masturbating in public at a hotel in St Pete. Now, the same man has been arrested again for allegedly masturbating in front of guests at a different hotel in Clearwater Beach.

47-year-old Jason Tietz from Minnesota was arrested last week on January 8th when he exited his hotel room stark naked.  He then went onto the roof of Hotel Zamora and started masturbating in front of an employee of the establishment.  He was arrested for masturbating in a public area but bonded out of the Pinellas County Jail on January 9th.

Then, three days later, on January 13th, a group of teenage girls complained to a 17-year-old employee in the beach house area of the Wyndham Grand Hotel about a man, now identified as Jason Tietz,  who was masturbating in a Cabana that he was using without permission.  When the employee confronted Tietz, he fled the area and tried to hide in the parking structure of the hotel but the employee took chase as he contacted authorities.  Sheriff deputies indicated that when Teitz was cornered by the employee he became aggressive and punched the employee in the face in the garage.  

Tietz has since been arrested on several charges including lewd and lascivious exhibition, child abuse, and a variety of other felonies. Police say that he is being held in jail on a bond and has been arrested for a similar offense involving a child in North Dakota.
Clearwater Beach Lewd and Lascivious Exhibition Laws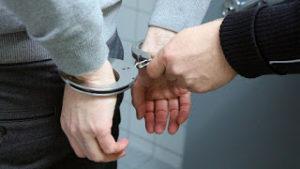 Being accused of a sex crime in Florida might be one of the most terrifying things you will ever go through as you face the reality of the penalties that can stem from these charges such as prison time, fines, and sex offender registration. Florida law dictates lewd and lascivious exhibition as a sexual act that takes place in front of a minor under the age of 16. Perhaps you are concerned about the outcome of your case and believe that your charges are unfounded. Maybe you have spoken with police and told them that the incident didn't take place or somebody skewed what actually happened for their own agenda. There are many scenarios that can take place in these cases, which is why it is imperative to have experienced legal help on your side.

If you have been charged with a sex crime, our experienced attorneys at Musca Law want to help you protect your rights and reputation. Being found guilty of a sex crime means that you will spend the rest of your life on a sex offender registration list in Florida, which can make it extremely difficult to maintain employment and housing in some scenarios, as well as the negative social stigma that follows these charges. Our attorneys, who have handled many cases for lewd and lascivious behavior in the past, are willing to help you build a defense and defend your rights in your case. Contact us for more information at (888) 484-5057.