Clearwater, FL (April 27, 2019) - Police in Clearwater announced the arrest of a teenage suspect in a hit-and-run case.  18-year-old Domenek Marie Bryant was arrested on Wednesday, April 24th in connection with the crash.

Police say that Bryant was driving a silver Honda Civic near the intersection of North Betty Lane and Sedeeva Street around 7:00 am.  At the same time, a 17-year-old girl was waiting at a bus stop to take her to Dunedin High School.  As she was standing at the bus stop, Bryant crashed into the girl.  Bryant then fled the scene following the crash.

The girl suffered lower leg injuries and was treated at the scene by paramedics before being taken to the hospital for further treatment.  Bryant was located by police and arrested.  She was booked into the Pinellas County Jail and charged with leaving the scene of an accident involving injury.
Clearwater Traffic Crimes Laws
Almost everyone can relate to being charged with a traffic crime or infraction of some sort.  Every day, people are charged with minor legal violations including speeding.  While most charges can be handled in a rather routine manner, some traffic charges can carry far more serious potential consequences.  A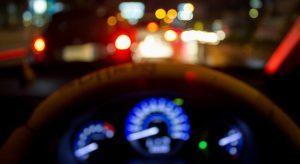 charge of hit-and-run is an example of a more serious traffic violation that must be handled carefully.

A Florida traffic crimes conviction can have far-reaching impacts, including the suspension of your driver's license, increases in insurance premiums, fines and even jail time in the worst of cases.  Judges and prosecutors treat hit-and-run crashes seriously and are likely to have little sympathy for those accused of leaving the scene of a crash.  If you are facing a hit-and-run charge, it is important to have an experienced advocate in your corner who can fight to protect your rights.

At Musca Law, our Clearwater criminal defense lawyers are here for you when you are facing a traffic crimes charge in our area.  We have over 150 years of combined experience and will ensure that your best defense is presented to the court.  For a free consultation, please give us a call 24 hours a day, 7 days a week at (888) 484-5057.