Clearwater, FL (November 18, 2018) – Police arrested a Pinellas County woman for child neglect after she exposed a 3-month old baby boy to cocaine and waited a maximum of 11 hours before calling emergency services.

According to the arrest affidavit from the Clearwater Police Department, authorities arrested Angelica M. Lopez for this tragic incident on Thursday, November 15, 2018. The same source did not indicate if this child was hers but hints that she was taking care of him.

Based on the police report, Lopez had been preparing for a cocaine sale in her apartment. At some point, the boy was exposed to the drug and was physically distressed. After seeking medical attention 11 hours later, the boy had already sustained severe brain trauma. Police officers confirmed that cocaine was in his body.

In an interview, Lopez admitted to her responsibility and was imprisoned at Pinellas Jail on a bail of $20,000.
Violent Crimes and Drug Crimes in Clearwater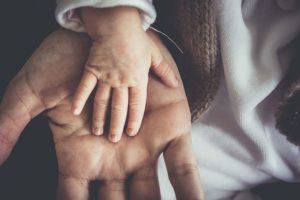 A violent crime is a situation where one person commits an intentional, highly aggressive act against one or more victims or pieces of property that threatens, causes, or attempts to cause harm. By Florida law, authorities can rule a violent crime as a felony. If a person is convicted, this individual can potentially lose their rights and have a permanent criminal record. Frequently, violent crimes are punished by the full extent of the law due to the severity of these incidences.

In the State of Florida, individuals convicted of drug crimes can face serious charges, whether the activity involves the manufacture, delivery, possession, trafficking, or sale of these illegal substances. Likewise, you may face severe charges if you have the intent to sell the drug or have accidentally obtained an illegal substance, which can terribly impact your life. Depending on what type of crime has been committed, a person can face charges of a misdemeanor or felony.

Overall, the events including being questioned by police and the resulting trial can be some of the most stressful and terrible experiences of your entire life, which is why you need an experienced criminal defense lawyer on your side. Here at Musca Law, we have over 150 years of combined criminal defense experience and will ensure your rights are defended during this difficult time. If you need help with your case, contact us today at (888) 484-5057.