Clearwater, FL (March 20, 2019) – A former detention deputy from the Hillsborough County Sheriff's Office was recently arrested for paying a 15-year-old girl $200 for sex.

Allegedly, Kennorris Leroy Coleman was going to pay the girl to have sex in the backseat of a vehicle in Pinellas County. He also arranged to buy explicit photos from her. Though the girl is real and the events happened, a police officer pretended to be the girl on Tuesday and Coleman had a conversation with the officer that led to his arrest.

Coleman even offered to pay for an abortion if the girl got pregnant. However, there is no indication at this time that the 15-year-old girl actually is. He has since been fired by the Hillsborough County Sheriff's Office for his actions.

Police say that Coleman was in the midst of an eight-week training course with the sheriff's office when he was terminated. His charges are lewd and lascivious battery on a minor.
Clearwater Lewd and Lascivious Battery Laws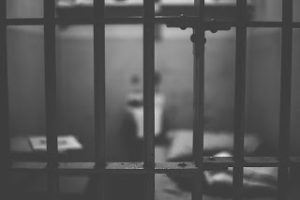 Being faced with charges of a sex crime in Florida can be one of the scariest things that you will ever endure, especially if the crime involved a minor. The criminal justice system takes crimes involving children extremely seriously and sees them as one of the most heinous types of crimes against another person. Being charged with a sex crime that is lewd and lascivious in nature can leave you with many questions as you wonder what this means for the rest of your life.

If you have been charged with lewd and lascivious battery in Florida, this can have a huge impact on many aspects of your life such as your reputation and your social life, as well as the remainder of your career and options for the future. You might be faced with the reality of having to register as a sex offender for the rest of your life or face prison time. Many of these charges might come as a surprise to you if you believe that you have not committed the crime in question. At Musca Law, our attorneys are fully dedicated to handling your case from start to finish and helping you achieve results as you build a defense to use. Please contact us to find out how we can offer you the support you need at this time at (888) 484-5057.