Clearwater, FL (June 12, 2019) – Clearwater Police arrested 43-year-old Art Barreto on charges of child abuse this past week after they discovered he bit and kissed a young girl. At the time of the incident, she was at her babysitter's home.
Police reports state that Barreto kissed the victim against her will and also bit her on the ear, arm, and shoulder. Police met with the victim as soon as it was reported and found the 11-year-old girl had been assaulted in the kitchen of her babysitter's home.
The victim originally thought that Barreto was extending his arms toward her to give her a high five. When she reached out to give him one, he pulled her closer and allegedly bit and kissed her. The victim stated that these acts made her uncomfortable.
Barreto later stated that he did not remember what happened and that he was sorry for upsetting the girl. There was no indication that he was under the influence at the time.
The investigation continues.
Clearwater Child Abuse Laws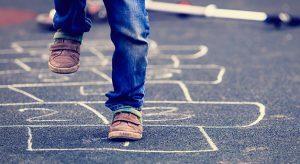 Being charged with a Clearwater child abuse crime might be one of the most frightening things you have ever faced, as these crimes are seen as some of the most heinous in the eyes of the court. Crimes against children are difficult and complex, with consequences such as prison time, fines, and more. Because these crimes can have such a negative impact on every aspect of your life, from the criminal penalties to social consequences, you might need the experienced help of a criminal defense attorney to help you gain a better understanding of the Florida criminal justice system so that you can move forward.
Our attorneys at Musca Law are here to help you fight aggressively to obtain the case results you deserve in your time of need. Child abuse crimes are seen as crimes that cause very real harm to the children involved and can lead to physical and psychological damage that will follow a child through life, which is why these cases are handled carefully by prosecutors. Please contact us at (888) 484-5057 to find out how we can assist you if you are facing one of these crimes.