Clearwater, FL (March 5, 2019) – This past week, a man was arrested following a battery after he was involved in an argument over rapper Tupac Shakur.

The Clearwater Police Department was called to the scene of the incident after receiving multiple calls about a battery. When they arrived, they found a man with heavy facial injuries, including a large lump on his head and swollen eyes.

The victim was highly intoxicated and police could not get information out of him on what happened. He was taken to the hospital and received treatment for a broken nose. The victim was later able to tell them that he and Thomas Statkiewicz became involved in an argument over Tupac, which witnesses confirmed was true.

The 36-year-old suspect tried to claim that he had been defending himself after the victim allegedly tried to punch him over the argument. However, police were able to determine that Statkiewicz only had injuries consistent with hitting the victim with force.

Statkiewicz allegedly suffers from both schizophrenia and bipolar disorder. He was arrested, charged with felony battery, and is still behind bars at this time.
Clearwater Battery Laws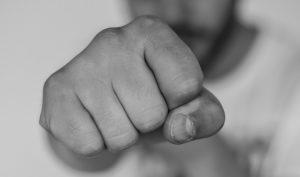 If you have been accused of intentionally striking another person in a violent manner, you might be charged with felony battery under Florida law. These crimes are much different from assault, where extreme physical force does not have to take place. If you have been charged with a violent crime in Florida, we understand that these charges can have a huge impact on your life and could follow you well into your future when it comes to finding a new job and applying for housing. Being convicted of a violent crime might change many people's views on you, which is why it is important to seek the help of an attorney as you move forward.

When it comes to violent crimes, you might find that Florida judges are notorious for erring on the side of the victim. This can put you in an uncomfortable position as you attempt to build a defense to the best of your ability. At Musca Law, our dedicated attorneys understand how difficult it is to face penalties that could impact your life as you know it. When it comes to the various steps of the criminal justice system, it is imperative to be prepared. We have personally helped many suspects in the midst of violent crime charges and wish to help you obtain successful case results in your time of need. Do not hesitate to reach out to us for more information at (888) 484-5057.