Clearwater, FL (May 17, 2019) – On Thursday, a man from Clearwater was arrested in the area on charges of lewd and lascivious molestation and possession of child pornography.
69-year-old Robert Metzner was found with 160 images of child pornography on a USB and police also seized several other electronic devices from his home and will be working on their investigation.
Police say that Metzner was also alleged to have inappropriately touched an 8-year-old boy in 2018. Police say that he allegedly touched the child's genitals with a washcloth while he was taking a bath. Metzner had been caring for the child through the foster care process. According to police, the child was in Metzner's care for a week.
Metzner is now facing 12 counts of possession of child pornography and one charge of lewd and lascivious molestation. The investigation into the incident continues.
Clearwater Child Pornography Laws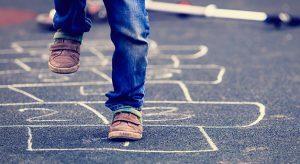 Possession of child pornography is seen as one of the most heinous crimes that take place against children in Florida, which is why it is essential that you never stand alone if you have been charged with one of these crimes unexpectedly. You might be feeling frightened if you are facing these charges, as you have no idea what will happen in the future when you are faced with jail time, sex offender registration, and the possible loss of custody of your child above all. You might be barred from certain work opportunities and the social stigma might follow you through life. Facing child pornography charges in Florida is one of the direst situations you will ever face, and you should not have to face it alone.
At Musca Law, we believe that you deserve the opportunity to defend yourself and tell your side of the story so that you can protect your rights under Florida law and work toward results in your case. Our sex crimes attorneys have over 150 years of combined experience in criminal law cases and would like to reach out and extend a helping hand to you so that you do not feel alone during this desperate time. Please contact us for more information on how we can assist you at (888) 484-5057.