Clearwater, FL (June 3, 2019) – Police arrested 29-year-old Kelley Zielinski after she caused a fatal motorcycle crash due to drunk driving in Clearwater.
The accident took place when Zielinski was driving southbound on Fort Harrison Avenue and attempted to turn left onto Belleview Boulevard. Zielinski turned into the direct path of a motorcyclist who was traveling northbound at the time.
The motorcyclist was airlifted to a nearby hospital, according to Clearwater Police, where he passed away due to his injuries. He has since been identified as 56-yer-old Jeffrey Paul.
Zielinski had earlier been involved in a confrontation with another person in a road rage event before the accident. She has since been arrested for DUI manslaughter and two counts of child neglect since she had two children in her vehicle at the time of the crash.
Clearwater DUI Manslaughter Laws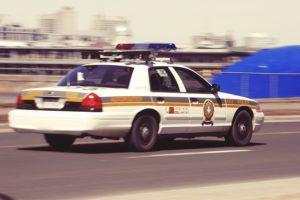 Facing a traffic offense in Florida can be a particularly trying time, especially when many things are hanging in the balance such as the possible loss of your license, jail time, fines, and more. Though some traffic offenses are minor in nature, others are quite severe and can lead to serious penalties that can hold you back in many aspects of your life. One of the most serious traffic offenses you can be charged with is a DUI manslaughter crime, which happens when a person is driving under the influence and takes the life of another person due to their actions. In these cases, it is extremely essential to have an attorney on your side.
Our DUI crime attorneys in Florida at Musca Law have experience handling a variety of cases involving suspects who have been accused of crimes after the life of another person is taken. Even if you did not intend for things to turn out this way, you could be facing a variety of consequences that could lead to years behind bars and a social stigma that could keep you from retaining many forms of employment. We will make your case top priority and fight for your rights at this time. Please contact us at (888) 484-5057 for more information today.