Collier County, FL (November 20, 2018) – An after-school counselor was accused of molesting a 6-year-old child in a Collier County bathroom and is now facing 25 years in prison.

Police have identified the man as 19-year-old Austin Hunter, who was arrested following allegations of an event where he lured a 6-year-old child into a bathroom and forced his genitals into her mouth, touching her inappropriately. The incident took place at the Mason Classical Academy.

Hunter was arrested for charges of sexual battery, lewd and lascivious molestation of a child younger than 12, and other charges. When deputies were investigating, they also discovered child pornography on Hunter's cellphone, and now he faces additional charges for this.
Collier County Child Molestation Laws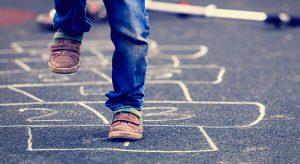 When somebody is accused of child molestation in Florida, this is seen as one of the most heinous crimes that can be committed involving a child. This is a felony that is punishable by a minimum 25-year prison sentence, which is when followed by a lifetime sex offender probation and a $10,000 fine. You could be facing some of the harshest penalties as well as having to file on the sex offender registration for the remainder of your life, which could keep you from living in certain areas and maintaining employment in the area of your desire.

Because these sex crime charges are some of the most serious and you could be spending decades in prison for these crimes, it is obvious that you will need the most experienced criminal defense attorney to fight on your behalf. Our firm at Musca Law has over 150 years of combined criminal defense experience in a wide variety of areas, including the many sex crimes that take place every year across Florida. When you have been accused, look no further than a skilled attorney who can display the most aggressive defense and help you in your time of need. Contact us for more information at (888) 484-5057.