Collier County, FL (December 24, 2018) – Troopers have made a DUI manslaughter arrest of one person following a fatal accident that took place December 21 on Alligator Alley. The accident took place on Interstate 75 just east of Naples. According to Highway Patrol, a 27-year-old named Felix Sanchez Mendez was driving his vehicle in the southbound lanes when his vehicle struck the back of a box truck that was stopped on the shoulder of the highway. There was a passenger in Mendez's vehicle at the time, identified as a 25-year-old. He was killed at the scene of the accident.

Mendez then fled the scene but was found by police and taken into custody. He has since been charged with DUI manslaughter, hit-and-run with death, DUI property damage, and driving without a driver's license.

The driver of the truck was not injured in the incident.
Collier County DUI Manslaughter Laws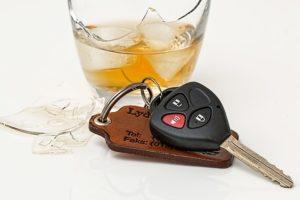 If you have been charged with DUI manslaughter, there is the reality that you will be facing life-altering choices and scenarios that you never thought you would have to face before. Many people will feel scared after one of these charges as they realize that they could be facing aggressive prosecution that could result in the most horrific consequences. With the minimum prison sentence being four years for DUI manslaughter, you need an experienced defense attorney on your side who can protect you after you have been accused of one of these crimes. We can provide you with a viable criminal defense in your case and help you move forward.

If you have been charged with a Florida DUI-related crime, you will need to work with an experienced attorney every step of the way throughout your case. At Musca Law, our Florida attorneys make our clients a priority to ensure that their rights are being protected during the most desperate time of your life. We will help you through every step of the legal process, helping you gain a better understanding in a way that will help you feel empowered and hopeful during this time. Contact us today to find out what we can do to assist you at (888) 484-5057.