Collier County, FL (December 24, 2018) – A woman from Florida was arrested after she robbed and threatened a postal worker with a toy gun before she attempted to leave the scene on a tricycle.

Leida Crisostomo was arrested on Saturday on charges that included aggravated assault and armed robbery. Deputies said that the woman pointed a gun at multiple people at the time of the incident. When police arrived, they found her holding a black and silver weapon; however, they quickly discovered that the weapon was a toy.

Crisostomo pointed the gun at a mail carrier and forced him out of the truck. She then made the worker hand her a package out of the back.

Crisostomo told police that she heard voices in her head that told her to engage in these crimes.
Collier County Armed Robbery Laws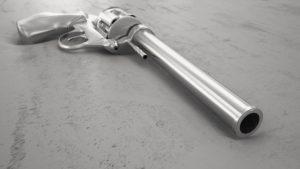 If you are now facing armed robbery charges, you have not only been charged with a type of theft crime but also a Florida weapons crime. Even if just the threat of causing a person harm can be enough for these charges to stick, causing chaos in your life. At Musca Law, we have handled a wide variety of armed robbery cases in the past, helping clients receive the best results as they moved forward after these difficult and life-changing events. You have many options and the right to feel hopeful with a criminal defense attorney working for you.

If you have been accused of one of these crimes, you might be feeling fear for your future and what a conviction for a robbery crime can do to your life. You might find that your career options are limited and the social impact can be distressing, leaving you in a difficult position you thought you would never find yourself in. Luckily, our experience in the criminal justice process will help you work toward success and ensure that your rights are consistently protected. Contact us today to find out what we can do for you at (888) 484-5057. We are waiting to hear from you.