Dade City, FL (November 20, 2018) – In Dade City, a woman was arrested after she was accused of making a 13-year-old girl walk down the road naked as a punishment.

The woman was identified as 34-year-old Rosalie Contreras, who became mad at her daughter for misbehaving, so she drove her to a remote location and made her take off her clothes. She then made the girl get out of the vehicle and walk back to their home while she was naked and barefoot. Another car started driving toward them, which is when Contreras told the girl to get back in the vehicle. She smacked her child's face and punched her on the back, then grabbing her breasts and twisting them.

Contreras was arrested and charged with child abuse. She claimed that she had been trying to discipline the girl and that nobody would let her spank her, so she took her to the private location.
Dade City Child Abuse Laws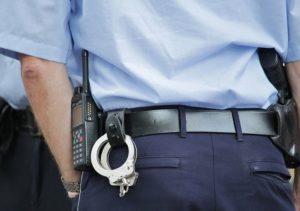 If you have been charged with a child abuse crime in the Tampa area, you could be facing serious charges as well as enhancements if you have also been accused of assault and battery on a child. These types of cases, which sometimes also include domestic violence, can lead to serious penalties that could risk time in prison and also lead to your child being taken from you. This is why it is important to act quickly to retain your rights in your case.

If you have been accused of child abuse, you have a right to legal counsel. At Musca Law, we have over 150 years of combined experience between our attorneys and would like to help you exercise your many rights to stand up for yourself and present a viable defense in your case. You need a legal advocate on your side who can help you receive case results that you deserve anywhere across Florida. Contact us today at (888) 484-5057.