Daytona Beach, FL (December 12, 2018) – Authorities say that a guard at Volusia County Corrections facility was arrested on sexual misconduct charges after he traded snacks and cigarettes to an inmate for sexual favors.   The guard, identified as 31-year-old Christopher Harvey, was arrested on December 11th and charged with sexual misconduct between a detention facility employee and an inmate.  He has been moved 

Detectives began investigating the interactions between the guard and the inmate after someone made a request with the county jail's internal affairs division.  A female inmate at the facility told investigators that while she was working laundry detail with another female inmate that she was approached by Harvey who was supervising the women that night.  He offered her coffee and snacks in exchange for oral sex.  Harvey was then seen on cameras in the facility walking with the female inmate to an area that was not visible to cameras.  She claims to have performed oral sex on the guard during that time.  Another inmate witnessed the events between the two that backed up her claims. The inmate who reported the event watched it happen.

Harvey was immediately arrested but remains free on a $5,000 bond.
Daytona Beach Sexual Misconduct Laws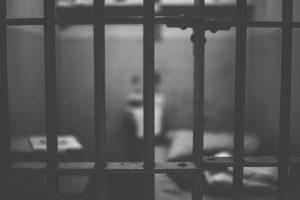 Sexual misconduct typically refers to cases of harassment, unwanted touching, exposing oneself, and more. It can sometimes apply in instances of individuals in power, such as one involving a jail guard and an inmate. In many states, this crime is seen as a misdemeanor and could result in jail time, probation, or fines. You could be barred from future employment opportunities and notice many other hefty impacts on the rest of your life due to these charges. If you have been charged with one of these Florida sex crimes, you might be interested in learning more information about sex crimes from an attorney who specializes in defending against these types of crimes.

If you have been charged with a sex crime under Florida law, you need to get started on working with a criminal defense attorney as soon as possible so that you can retain your rights during this difficult time. At Musca Law, our criminal defense lawyers make our clients a priority and ensure that their rights are being protected at all times. We will work with you through every step of the legal process to ensure that you gain the best case results possible under Florida law and don't have to endure this complicated process alone. Contact us to find out how we can help in your time of need at (888) 484-5057.