Daytona Beach, FL (August 7, 2019) – A man identified as 20-year-old Cornelius Johnson was charged with kidnapping and inflicting bodily harm on a woman in Daytona Beach.
The incident took place on Sunday and police viewed airport surveillance videos to find that the man beat up a woman and dragged her into a car. When Daytona Beach Police arrived at the Hilton Garden Inn at the airport on 189 Midway Avenue, they found Johnson driving off at a high speed.
Witnesses spoke with police and told them that the victim had been lying in a fetal position at the entrance to the hotel. Johnson was striking her in the body and face. Johnson then took the woman by her hair and slammed her head on the side of a bus, causing dents.
Police were able to track down Johnson at his home and surrounded the house to get him to come out. The woman also came out of the house and had a bruised left eye and bruises on her neck, and would not cooperate with the police.
The investigation continues at this time.
Daytona Beach Kidnapping Laws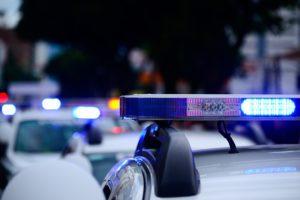 If you have been charged with a Florida violent crime such as Daytona Beach kidnapping charges, you might be feeling scared and confused about the outcome of your case and how you can move forward during this challenging time. These crimes can have a hugely negative impact on everything you do, especially your career and social relationships. This is why it might be time to speak with an experienced attorney before you move forward.
Our experienced criminal defense attorneys have handled a wide variety of kidnapping cases and want you to know that you have the ability to bring a defense, especially if these crimes were not intended or you believe that you are being unfairly charged. Our attorneys have over 150 years of combined experience in these cases and will stand by your side every step of the way as you work toward proven case results. Please contact us for more information at (888) 484-5057.