Daytona Beach, FL (May 2, 2019) – Daytona Beach Police have made an arrest of a serial rapist who was wanted in connection to several attacks across the Daytona Beach area. The attacks have happened over the span of years.
The man was identified as Markeith Martin, who has been connected to various rapes and sexual assaults in 2010, 2014, 2017, and 2018. DNA evidence actually linked him to five rape cases in the Daytona Beach area alone.
Martin was homeless for quite some time and so police were not able to catch him on their radar until he was linked to a case in August 2018 due to DNA evidence. Police say that Martin was violent when he conducted the assaults. He strangled a few of his victims and threatened to stab others if they resisted him.
On Wednesday, Martin confessed to the crimes and put himself at the crime scene based on evidence. He has also been arrested 44 times in the past and convicted of sexual assault as well.
Other victims are encouraged to come forward, according to police, who continue to investigate at this time.
Daytona Beach Rape Laws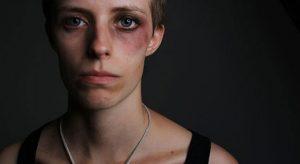 In Florida, being accused of a sex crime can be one of the most devastating and humiliating things that you will ever face and come to terms with. If you are convicted of one of these crimes, you could be facing the reality of prison time, large fines, and lifetime registration on the sex offender registry in Florida. This is especially true in cases involving rape, which is known to be one of the most heinous crimes that take place against another person. It is a felony crime that is treated as one of the most serious in Florida, which is why it is imperative to seek the help of an experienced attorney if you are facing these charges.
Our sex crime attorneys in Florida at Musca Law have helped many clients through one of the most difficult experiences of their life, being accused of a sex crime. Various crimes involving sexual assault and rape can lead to penalties that can have a huge effect on the rest of your life from missing out on time with your children to losing a career you cared about and not being able to find housing in some areas. Please reach out to us to find out how we can help you protect your rights at this time at (888) 484-5057.