Daytona Beach, FL (November 26, 2018) – Police say that, at a Daytona Beach intersection, a police officer was shot in the arm after receiving a call about an armed man. The incident took place on Sunday, November 25.

Police initially came to the scene to confront the man, which is when he fired at them and fled. Officers returned fire and chased after the man, who was arrested a short time after. A couple of citizens ran over to the officer and applied pressure on his wound until he could be taken to the hospital. Police reported that he is expected to make a full recovery.

The name of the suspect has not been released. He has been charged with aggravated assault on a law enforcement officer.
Daytona Beach Aggravated Assault Laws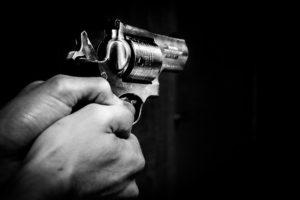 Between the areas of St. Augustine and Orlando, many cases of aggravated assault take place every year. When these crimes take place involving threats or the use of a deadly weapon, they can lead to serious, even felony, charges. Because of this, those who commit these crimes could face a variety of penalties, including several years behind bars. If you are looking to avoid charges like these, you need an experienced attorney on your side.

The attorneys at Musca Law, we help many defendants in serious cases involving violent crimes every year to help them achieve the results that they were hoping for. We want to help you look for the strengths in your case and help you bring a defense to protect yourself and your rights at this time. With over 150 years of combined experience in criminal defense law, we capably serve you and all of our clients with a focus on each and every case we take on.  Contact us today at (888) 484-5057 to find out what we can do for you.