Daytona Beach, FL (February 25, 2019) - A 29-year-old woman identified as Jennifer Calabrese was arrested after trying to steal a car from an elderly woman while she was still inside of it.

Police say that, as of this morning, Calabrese remains on a $10,000 bond on a felony carjacking charge. The incident took place around noon on Friday.

Police responded to the area of 288 North Nova Road, which is located by a shopping mall at an intersection in the area. They found that a 70-year-old woman had just gotten in her Ford Taurus after a shopping trip when Calabrese opened the driver's side door and sat on the woman's lap. She attempted to start the engine of the vehicle so that she could steal the car.

The two women got into a physical struggle and Calabrese struck the elderly woman in the face multiple times. The woman kept trying to push Calabrese out of the vehicle while she was hit with hands and insults.

Officers say that, while the two struggled, the vehicle started to roll backward and struck another vehicle in the parking lot. Two men saw what was happening and tried to intervene. When one of the men opened the door to the vehicle, Calabrese fled the scene and was eventually chased down by police.

Police have not reported any other information on her arrest.
Daytona Beach Carjacking Laws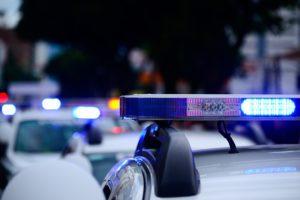 In Daytona Beach and beyond, carjacking crimes are seen as violent theft crimes under Florida law. Because both robbery and violent crimes can lead to serious penalties, you might face many consequences you never expected during this difficult time. In fact, even the most minor theft crimes can lead to years in prison and a wide array of emotions that you have never felt before. Luckily, you are not alone during these desperate times after being charged with a theft crime such as carjacking.

When you are facing one of these charges, our experienced Florida criminal defense attorneys at Musca Law are here for you in your time of need. We understand just how serious these convictions can be and want you to understand all of your rights under Florida law so that you can move forward during one of the most difficult times in your life. We want to help you obtain the best possible outcome and help secure your future. Please contact us at (888) 484-5057 for more information.