DeFuniak Springs, FL (December 10, 2018) – Deputies arrested a man from DeFuniak Springs on charges that he was solicited a person he believed to be a 13-year-old young girl for sex. The man has been identified as  21-year-old Jason Sharitt.  Sharitt allegedly communicated with an undercover officer posing as a young girl on social media apps from October 25 to December 7.

Sharitt believed that he was talking to a 13-year-old girl on a social media app when instead he was in communication with an undercover officer who was pretending to a be a teenager in order to identify predators. As the communication continued with the undercover officer, Sharitt's tone and message became more sexual in nature. He stated several times that he wanted to have sex with the 13-year-old and sent images that were of a sexual nature to the officer.

Sharitt has been charged with using a computer to solicit a child for sex, two counts of transmitting harmful material to a minor, and several other related charges.

Sharitt was arrested on Saturday and has since been released.
DeFuniak Springs Child Solicitation Laws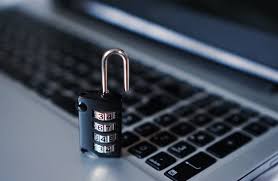 Any crime involving a child that is sexual in nature will be punished severely under Florida law. In fact, these crimes are seen as a second-degree felony in Florida and are punishable by up to fifteen years in prison, probation, up to $10,000 in fines, and other criminal penalties. These crimes could have a huge impact on your daily life. You might have to register as a sex offender under Florida law, which could harm you socially and keep you from obtaining certain employment, and even affect where you live. The long-term implications for a Florida solicitation crime can be immense, which is why you need an experienced attorney on your side.

If you are somebody who has recently been charged with a Florida sex crime, you will need the dedicated help of a Florida sex crime attorney. At Musca Law, our defense attorneys want to make you a priority as we work towards protecting your rights under the law. Musca Law has more than 150 combined years of criminal defense experience assisting Floridians who have been charged with a crime.  Contact us today for a free case evaluation at (888) 484-5057 to get started.