Doral, FL (November 14, 2018) – Police reported that a man from South Florida attempted to rob a man at an ATM and then proceeded to break into a nearby home, receiving burglary charges and more.

The man was identified as 31-year-old Steven Kiddy, who was arrested this week on a variety of charges. The incident involving the ATM happened at the Bank of America at the 9700 block of Northwest 41st Street around midnight. The man walked up to the victim and asked them for help. They demanded $100 from the victim and said that they had a gun and that they didn't want to have to use it. The victim tried to drive away, but Kiddy got into the window of the man's vehicle and started reaching for his wallet. Luckily, the victim was able to push Kiddy out of the vehicle and flee the scene.

Kiddy then went to a home when he was able to get in through the rear sliding glass door. He went upstairs where the daughters of the homeowner were fast asleep, which is when the homeowner discovered him. The homeowner was able to hold onto Kiddy until police arrived.

Kiddy has since been arrested for his crimes.
Doral Burglary Charges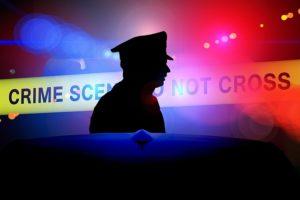 Being accused of a burglary crime might be one of the most confusing experiences of your life, as the legal system is not always cut-and-dry as we expect. If you are facing burglary charges, you might be looking at up to 10-15 years in prison, several years of probation, or a fine of up to $10,000 depending on how severe the crime was. This is especially true if you have allegedly broken inside somebody's home. Because you might be facing these severe charges, you might wonder how you can protect yourself from these serious penalties and the impression that they could have on your life. This can be done with an attorney who is skilled in these cases and has proven results to show for it.

After receiving burglary charges, you know that you will be spending time building your defense from the very beginning with the help of an experienced attorney on your side. You have a right to legal counsel to help protect you as you move forward. If you are in the Miami area or beyond, you have a right to speak with a criminal defense attorney who might have a good idea of what defenses you could bring to protect yourself from these charges.

At Musca Law, we understand how scary it can be for you when you are facing criminal charges. Going through the interrogation process, beginning court procedures, and more can be daunting. We want to work tirelessly to ensure that we do everything possible to help you receive the legal help you deserve by giving you individual attention in your case. Contact us today to speak to an attorney that you can rely on at (888) 484-5057.