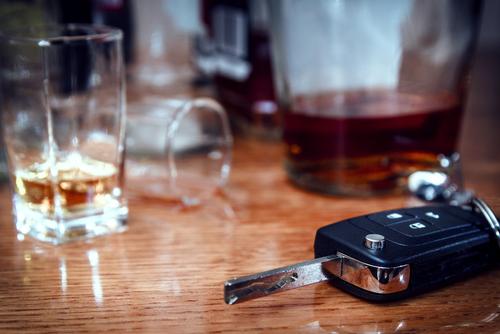 Florida takes drinking and driving very seriously and imposes harsh penalties even for a first conviction. Both the courts and the DMV (Florida Department of Highway Safety and Motor Vehicles) penalize drivers regardless of age. A DUI conviction also carries many additional consequences that can last for a lifetime.
The BAC is Different for Minors and Adults
The BAC (blood alcohol content) determines if a driver is legally intoxicated. In addition to roadside tests (walking a straight line, etc.), drivers suspected of DUI will typically be asked to take chemical tests including a breathalyzer test and blood and urine tests. The legal BAC for drivers under the age of 21 is much lower than for adults.
How quickly someone shows the effects of drinking is affected by many factors, including the person's weight, medications, physical condition, and how long since the last meal. In general, the less someone weighs, the faster they become impaired.
You could be convicted of a DUI if your BAC exceeds:
0.02% for drivers under 21 - 1 beer would push many teens over the legal limit
0.04% for commercial drivers
0.08% for adults
Additional Charges
DUI defendants often face additional charges, especially if someone was injured. Underage drivers are especially vulnerable to charges for alcohol in the car, drunk underage passengers, or possessing a fake ID. Drivers can also be charged with moving violations such as speeding and maintenance violations (broken tail light etc.).
DUI Penalties
In Florida, the official penalties for a first DUI conviction could include:
A fine from $500 to $1,000
50 hours of community service
DUI school
Installation of ignition interlock device
Driver's license revoked for up to 1 year
Vehicle impounded for 10 days
Probation and jail for up to 1 year
If someone is killed, up to 15 years in prison and $10,000 fine
Leaving the scene after a death can increase prison time to 30 years
A DUI conviction carries many "unofficial" penalties including problems with:
College admission and loans
Getting a job or promotion
Renting an apartment
Security clearances
Employment certifications
Reputation
The Florida DUI defense attorneys at Musca Law have 150 years of combined legal experience. When your liberty and future are at risk, you need an experienced and aggressive criminal defense lawyer fighting to defend your rights. Our team puts your best interests first, always working to help secure the most favorable results possible.
Call us today and let us help you get through this difficult time.