Dunedin, FL (February 10, 2019) - A woman faces charges related to DUI following an incident in which she collided with a school bus and several other vehicles before attempting to leave the accident scene. The events took place on Friday, February 9th.

Police say that 36-year-old Kristin Gerarde was impaired by alcohol when she struck the back of a school bus.  The bus had children on board at the time of the collision. After striking the bus, Gerarde put her vehicle in reverse and hit another vehicle.

Gerarde attempted to flee the scene, but a man in one of the affected vehicle grabbed the keys in her ignition.  Although he was unable to get the keys out of the ignition, they broke off, preventing Gerarde from leaving.

Deputies arrived on scene and began investigating Gerarde.  Officers noted that she exhibited signs of impairment, including slurred speech, bloodshot eyes and an odor of alcohol.  She was leaning on her vehicle for balance.  She performed poorly on field sobriety tests and refused to cooperate with officers.

Gerarde was arrested for driving under the influence and leaving the scene of a crash.  No one involved was injured.
Dunedin DUI Laws
A Florida DUI carries harsh penalties.  Even for first-time offenders, a person convicted of a DUI is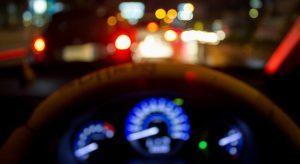 facing a license suspension up to 180 days, substantial court fines and a large increase in their insurance premiums.  A second or subsequent DUI carries even more potential jail time, longer license suspensions, alcohol classes, community service requirements and more.

DUI is a very complicated area of criminal law that requires the skill of a trained and tested Florida criminal defense attorney.  There are many areas that must be explored as part of any DUI defense, including the stop of your vehicle, the administration of roadside tests, the procedures used for the breathalyzer and much more.  A good defense attorney may find weaknesses in the prosecution's case that can result in reduced or dismissed charges and a better outlook for your future.

At Musca Law, our Florida DUI attorneys bring over 150 years of combined experience and many successful DUI defenses to your case.  We have helped many people charged with traffic offenses throughout our state.  For your free consultation with a member of our team, please contact us at (888) 484-5057.