Elkton, FL (January 26, 2019) - A man from Elkton is facing drug and child abuse charges after he was found sleeping inside his SUV with an infant.

Authorities located 49-year-old Michael Wayne Hull inside a car in the parking lot of the Quality Inn on State Road 207.  Deputy Chuck Mulligan of the St. Johns County Sheriff's Office found that the doors of the car were unlocked.   Several officers approached the car and attempted to wake Hull but were initially unsuccessful.  Eventually, he was awakened and removed from the car.  A 9-month-old child inside the vehicle was also removed.

Following a search, police located and seized several hypodermic needles, prescription drugs, and bloody paper towels.  Hull was then charged with felony child neglect and misdemeanor drug possession.  There is no word on whether he remains in jail at this time.
Jacksonville Drug Crimes Laws
Possession of illegal drugs and controlled substances can have a major negative impact on your life.  A charge of drug possession can either be a misdemeanor or a felony and can result in you having a permanent criminal history and being under the supervision of the court while you are on probation for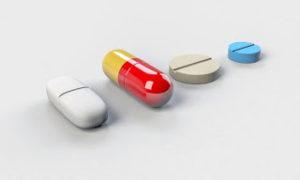 your charge.  In addition, a drug charge can impact many areas of your life including your future for potential employment.

At Musca Law, our Florida drug crimes attorneys understand and appreciate the impact of these charges on you.  We will work with you to get you the help you need, including treatment.  We will also advocate vigorously for you in an effort to reduce or eliminate the types of punishment that can come with a drug possession conviction.  Our team examines the facts of every case closely and can determine if your constitutional rights were violated during the search of your home or vehicle or if the prosecution cannot prove that you actually possessed the substance in question. There are many potential avenues for successfully defending you in these cases.

If you are facing a drug charge in Jacksonville and nearby areas, please do not hesitate to call us at (888) 484-5057 for assistance.  Our phones are answered 24/7 and we offer free consultations.  We look forward to hearing from you.