Escambia County, FL (January 13, 2019) - Two people were killed in a crash in Cantonment on Saturday, January 12th.  Around 12:30 am, police responded to East Kingsfield Road near Kingslake Drive, in reference to a two-vehicle, wrong-way crash.

After an investigation, police determined that 24-year-old Hunter Russell Black was traveling westbound in the eastbound lanes.  Black's vehicle then came upon another vehicle driven by 22-year-old Antoinette Marie McCoy.  McCoy took evasive action to try and avoid the crash but struck Black's vehicle and overturned into a ditch.

McCoy and her 15-year-old passenger, Sean Alexander Banks both died at area hospitals after being rushed from the scene. Following an investigation, officers determined that Black was driving under the influence and charged him with DUI manslaughter. He was placed in the Escambia County Jail under a $25,000 bond.
Escambia County Traffic Laws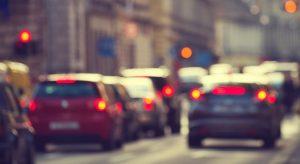 A Florida traffic offense can range from a very minor infraction to a serious felony charge that can land you in prison and take you off the roadway for a lengthy period of time.  DUI manslaughter is one of the most serious Florida traffic crimes that you can face.  A person convicted of DUI manslaughter faces years in prison, high court costs, and fines and loss of driving privileges.

If you are charged with a serious traffic offense, you need a strong and experienced Florida criminal defense attorney by your side.  At Musca Law, we will carefully investigate every aspect of your traffic charge, including the procedures used to gather evidence against you and whether the police followed the proper steps in arresting and charging you.

When you hire us, you are getting a strong group of lawyers that will not quit when times get difficult.  We are here to stand by you every step of the way.  For a free consultation, please contact us any time at (888) 484-5057.