Escambia County, FL (November 21, 2018) – In Milton, a man was arrested for molesting a girl five years ago when she was only 11 years old. The man was arrested on Monday, November 19.

He was identified as 47-year-old Lance Rhett Triplet, who was booked on crimes of child molestation. The victim came forward and told deputies that the incident happened when she was in 6th grade. She said that she was in his bedroom and he reached under her clothing and touched her before she was able to get away from him.

Recently, the victim came forward to her mother about the event, which prompted her to report it to investigators. She said that the acts happened between August-December 2012.
Escambia County Child Molestation Laws
Sex crimes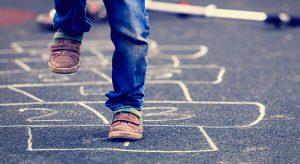 are always seen as very heinous and traumatic crimes, but this is especially true when these acts involve a child. Child molestation is taken so seriously under the law that a defendant could be facing extended jail time, a lifetime of registration, and many other social impacts that will keep them from retaining employment, living in certain areas, and more. Being accused of these crimes can be especially taxing, which is why it is important to move forward with help on your side.

Our attorneys at Musca Law have over 150 combined years of experience helping Florida individuals receive the best results in their cases. For those who are accused of sex crimes under Florida law, you might be feeling frightened and concerned about the outcome of your case, which is why you need somebody on your side who can sit down and explain many aspects to you. We want to save your reputation and help you move forward after you have been charged with a serious crime. Contact us today at (888) 484-5057.