Eustis, FL (December 11, 2018) – Police say that an Uber driver was under the influence when he was arrested on Saturday.  He arrived at the specified location to pick up a passenger after having consumed alcohol.  He then got into an accident with an Uber passenger inside the vehicle. 

32-year-old William Nieves arrived at the Uber patrons apartment complex to pick the man up and transport him to work.  The Uber passenger told police that he was picked up by Nieves at approximately 4:30 in the early morning on Saturday.  As they proceeded to the destination, the passenger noticed that Nieves was driving erratically.  He was speeding and swerving in and out of traffic.  When the passenger asked Nieves to slow down, he simply turned up the volume on the car radio and continued driving.   The passenger became frightened and demanded that Nieve stop the car and let him out.  Nieves lost control of the car and slammed into a pole. When the car was stuck against the pole, the passenger was able to get out of the vehicle and call the police while Nieves continued trying to get the vehicle moving again.

Nieves eventually freed his vehicle but police were able to catch up with him after a short pursuit.   Nieves was arrested in his driveway as he pulled up to his home.  He told officers that he didn't remember the crash or where he was coming from. Police said that they could smell alcohol on his breath and he was arrested.

Nieves was charged with leaving the scene of an accident, fleeing and eluding, and DUI that ended in property damage. The incident happened in the area of South Grove Street and Woodward Avenue around 5 a.m. on Saturday.
Eustis DUI Laws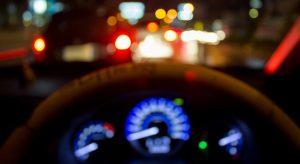 If you have been charged with your first Florida DUI, you could spend minimal amounts of time in jail and have fines of up to $2,000, though many people might be able to evade jail time and will instead find themselves with a suspended license or probation. These crimes could have a huge impact on the way you live your life on a daily basis, which is why it is important to have a skilled criminal defense attorney on your side with experience in DUI laws.

At Musca Law, we provide a criminal defense that pays particular attention to the various strengths in your case. Our lawyers are skilled in these types of cases and have received proven case results for the suspects in DUI cases in the past. We will always keep you updated and ensure that you understand all of your legal rights after being charged. With offices located throughout all of Florida and over 150 years of combined experience, we want to serve you immediately. Contact us for more information at (888) 484-5057.