Fleming Island, FL (December 20, 2018) – Police used DNA as a way to match an individual to an attempted kidnapping crime in Clay County that took place about 8 months ago.

Earlier this year, authorities claim that 36-year-old John Albert Keen attempted to abduct a 16-year-old girl at gunpoint in the development of Eagle Harbor. 

The girl told investigators that she had been jogging when she saw a man on the side of the road.  As she approached the man to pass him,  he stopped her and brandished a handgun, making it clear that he wanted her to get inside his vehicle.

The girl screamed and ran to a nearby FedEx delivery driver. When the delivery driver started calling 911, the man immediately drove off.  A bottle was left behind at the scene which was processed for DNA.  Initially, there was not a match.  Just a few days ago, after an extensive investigation, police were able to connect the DNA with John Keen.  He was immediately taken into police custody.   

The victim was able to identify John Keen as the man who tried to abduct her in a police line up.  It took her only moments to make the identification.
Fleming Island Attempted Kidnapping Laws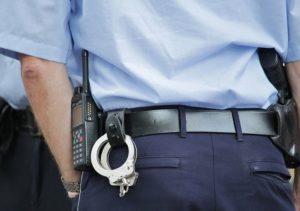 Though the actual act of kidnapping is a first-degree felony that could lead to imprisonment for up to 30 years, attempted kidnapping is still a serious crime that can lead to strict penalties that will have an effect on the rest of your life. These particularly violent Florida crimes are a serious deal and judges tend to err on the side of the plaintiff when deciding to proceed. This means that you will need the best defense attorney on your side to help you in the midst of your case.

If you are somebody who is facing a kidnapping-related crime or you have been charged under the law, you need to start working with an experienced defense attorney. At Musca Law, our criminal attorneys work to make you a priority in your own case, ensuring you that your rights are protected every step of the way. We will keep you informed every step of the legal process, from interrogations to trial, and help you with aspects that might have brought you confusion once before. Our experienced attorneys have years of experience in Florida kidnapping crimes and are here to defend you. Contact us for more information at (888) 484-5057.