Florida City, FL (January 20, 2019) - A man was arrested on Friday, January 18th in connection with a Facebook threat to shoot up a grocery store.  23-year-old Robert Gomez was taken into custody by the Miami-Dade Police Department.

Gomez made a threat on his Facebook page he would go to a local Winn-Dixie and shoot people.  Authorities were alerted to the threat tracked down Gomez.  He was charged with making a written threat to kill according to detective Chris Thomas with the Miami-Dade Police Department.

Following his arrest, Gomez told officers in an interview that he did not mean to harm anyone and that he made the threats out of frustration involving a situation with his estranged wife and their child.  Gomez's wife works at the store.

It is unclear if he remains in custody at this time.
Florida City Violent Crimes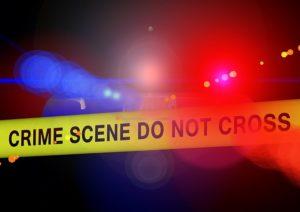 Not all Florida violent crimes involve an actual act of violence.  In some cases, the mere threat of violence is enough to land you in serious legal trouble.  Given the recent number of mass shootings and violent acts in our country, any written threats to commit an act of violence are taken very seriously by authorities and prosecutors.  Further, anything that is posted online is likely to draw the attention of many people and thus increasing the risk of being investigated by police as a potential act of violence.

If you have been charged with making written threats or another Florida violent crime, it is imperative to seek the services of an experienced Florida criminal defense attorney at the earliest possible opportunity.  Cases involving online threats raise issues over the identity of the person making the threat and whether law enforcement officers have accurately identified the perpetrator of the threat.  In addition, there may be mitigating circumstances to your case.  You may be a first-time offender who is eligible for a diversion program that can help keep your record clean and avoid the consequences of a criminal conviction.

If you have been charged with any type of violent crime in the Miami area, please do not wait to contact an attorney. At Musca Law, our skilled and experienced criminal defense lawyers are standing by to help you now.  For a free consultation regarding your case, please call (888) 484-5057.