Fort Lauderdale, FL (December 10, 2018) – Fort Lauderdale Police have just made an arrest that is linked to the murder of a local woman. Reports indicate that 52-year-old Thomas Smith has been taken into custody for the death of his girlfriend, Jennifer Silva.

Smith was arrested ten days after the dead body of his girlfriend was located in a home after a call came in alerting police.  Smith was apprehended at around 11 p.m. on Saturday, December 8.  Police say that on November 28, they received a tip about a dead body that was located inside a home on Southwest 4th Street.  The SWAT Team responded to the scene immediately dispatched to the scene where they found the body of 34-year-old Jennifer Silva.

Police have not yet determined how Silva lost her life. Smith is now facing second-degree murder charges and police continue their investigation into the matter.
Fort Lauderdale Second-Degree Murder Laws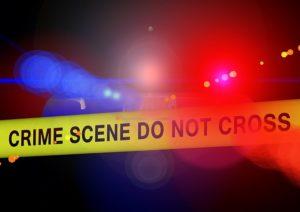 In Florida, first-degree murder and second-degree murder laws vastly differ from one another. While first-degree murder involves a premeditated killing, second degree typically involves impulse or choices made without a thought. Being accused of a crime with violent intentions can be one of the most difficult things that you will ever experience in your life, leading to many years in prison, probation, extensive fines, and other penalties. If you have been accused of a murder crime in Fort Lauderdale, you need to speak with an experienced criminal defense attorney as soon as possible.  Don't wait and jeopardize your future. 

At Musca Law, our years of experience in the criminal justice system process will help evaluate the strengths in your case and help you every step of the way from initial interrogations to trial. You might be feeling at a loss and wonder what rights you have during this frightening time, but you are never alone. Let us help you build the best defense in your case. Contact us for more information at (888) 484-5057.