Fort Lauderdale, FL (July 17, 2019) – Police have arrested two brothers after they allegedly killed their neighbor for reasons that are still being investigated.
Sunrise Police have arrested the two brothers on first-degree murder charges, who have since been identified as 41-year-old Arktabian Dwayne Davis and 37-year-old Christopher Davis.
According to police, the two brothers had been engaged in a fight with their neighbor at his home in the 5800 block of Northwest 19th Street on the Fourth of July. When the argument was taking place, one of the brothers fired off a gun, shooting the neighbor twice in the back and killing him.
Police arrested Christopher at the scene but his brother fled. A few days later, Arktabian turned himself into police when a flyer for his arrest was issued.
The investigation continues.
Fort Lauderdale First-Degree Murder Laws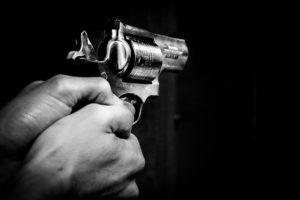 Murder is broken into three degrees under the law, all three of which are taken incredibly serious in Florida. First-degree murder is seen as one of the most heinous crimes and requires that the killing was intentional and even premeditated in nature. This is why, if you have been accused of murder in Fort Lauderdale or anywhere else in Florida, you need the experienced help of a violent crimes attorney who is able to defend your rights when you need us most.
At Musca Law, we want to ensure that you are fully aware of the consequences of these charges under the law. You could be facing some of the largest penalties in Florida including life imprisonment, the death penalty, or a long mandatory minimum sentence that could have an impact on the rest of your life. Hiring an attorney from the very start can help you avoid some of the harshest penalties. Let us help you obtain proven case results in your time of need. Please contact us at (888) 484-5057 for more information on what we can do for you.