Fort Lauderdale, FL (December 22, 2018) - Fort Lauderdale Police arrested a man accused of stealing packages from his neighbor's car port. 28-year-old Curtis Harris was arrested on Friday, December 21st.

Harris was allegedly spotted on surveillance video taking Amazon boxes and placing them into the trunk of his vehicle on Thursday, December 20th.  The boxes contained gift items for children and the offense took place along 16th Avenue.  Harris was found by police by tracking his vehicle license plate.  When he was apprehended, he was found in possession of the stolen items.  Harris's mother also identified him in surveillance video.

Harris has been charged with unoccupied burglary, petty theft and unrelated drug charges.  He appeared in court on Friday and, as of Friday night, remained in jail on the charges.
Fort Lauderdale Theft Laws
A charge of theft in Fort Lauderdale can carry serious consequences.  There are many different theft crimes, depending on the amount and sometimes the nature of the property taken.  In Florida, the charge of unoccupied burglary is a third degree felony which brings a maximum punishment of up to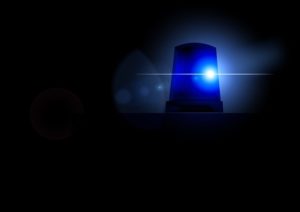 five years in prison, five years of probation and a fine of $5,000.00.

Theft crimes can follow you around for the rest of your life.  Employers may consider a Florida theft crime conviction to be a crime of dishonesty, reflecting poorly on your character.  A felony theft conviction can take away certain rights, such as the right to own a firearm.  Some people charged with theft are first time offenders or there are other extenuating circumstances present.  In many cases, an experienced criminal defense attorney can help mitigate or eliminate the potential consequences of a theft crimes charge.

If you or a loved one are facing a theft crimes charge in Fort Lauderdale, the Florida criminal defense attorneys at Musca Law can help.  We have assisted thousands of Floridians charged with larceny, burglary, grand theft, petit theft and other offenses.  For your free consultation, please contact us at (888) 484-5057.