Fort Lauderdale, FL (August 2, 2019) – Police have arrested a mental health counselor identified as Antonio Berrios on 11 child pornography charges. Police say that Berrios was viewing pornography on the Tumblr website.
When detectives were able to take a closer look at his account, they discovered that Berrios had over 150 images of child pornography stored on the account. Police have also confirmed that Berrios has an extensive history of working as a child's therapist and was applying to become a counselor at a school.
The arrest report stated that detectives searched his home after they received a tip from his Tumblr account. All of the files that he had stored had prepubescent females between 5 and 13 engaging in sexual activity.
Berrios has since admitted to deputies that he has seen child pornography while using the Tumblr app and that these images would just 'pop up' at times as well as from searches that he conducted on his own.
Antonio Berrios has since been released from prison on a $55,000 bond but is on a GPS monitor and is not allowed to have internet access.
The investigation continues at this time.
Fort Lauderdale Child Pornography Possession Laws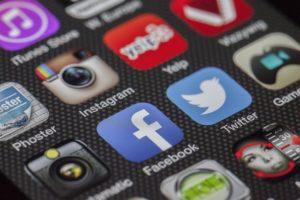 Being charged with a Fort Lauderdale child pornography possession crime might be one of the most distressing and humiliating things that you have ever faced. You might be feeling alone and unprepared when it comes to bringing your case. These crimes can have a huge impact on every aspect of your life, from the careers that you hold to where you live and whether or not you will be able to retain custody of your own children. Because of the fact that your life could be jeopardized in a heartbeat, it is important to have help from an experienced sex crimes attorney.
At Musca Law, we understand how imperative it is that you have help from an experienced and dedicated attorney after being charged with a child pornography crime in Florida. It is normal to feel confused and concerned about your future's outlook. If you have been charged with a heinous crime, we are here to help you during this challenging time. Please reach out to us for the help you deserve at (888) 484-5057.