Fort Lauderdale, FL (June 13, 2019) – Justin Boccio and Serge Nkorina have been arrested after the brutal kidnapping and torturing of a Florida plastic surgeon that took place in January.
The two allegedly planned the incident for months. They bought supplies in advance, visited a rental car business for a van, and then found their victim at a Broward Walmart. Police are not yet sure why the plastic surgeon was targeted.
The kidnappers allegedly forced the surgeon into a waiting van and put a blindfold over his eyes. They bound him by his hands and feet and used a Taser to shock him. They then took him to a storage facility where they tortured him by striking him with a blowtorch and burning the tops of his hands, as well as taking metal objects to various parts of his body.
The kidnappers told the victim that they wanted money. The surgeon gave them his address, an alarm code to his home, and instructions on where they could locate $50,000 inside the home. One of the suspects went to the home but a family member turned on outside lights and he immediately fled.
The kidnappers then drove the victim back to his vehicle, still bound, and left him inside his vehicle to be found by witnesses.
Boccio has since been arrested and Nkorina was found in Spain where he fled after the kidnapping. He is being held there at this time. Both men could be facing up to life in prison if they are convicted of these felonies.
Fort Lauderdale Kidnapping Laws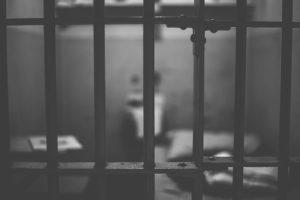 Facing the aftermath of a violent crime in Fort Lauderdale can be a difficult and confusing time, especially when you believe that the incident happened differently than how it is being recited. Many individuals are looking at felonies that can lead to serious prison time, fines, and a social stigma that can keep them from employment and other aspects of their lives. This is why, if you have been charged with a Florida kidnapping crime, you should never handle your case alone. Prosecutors will work aggressively to build a case against you to show that you confined, abducted, or imprisoned another person. We will help you defend your rights at this time.
At Musca Law, our lead criminal defense attorneys have handled a wide variety of similar cases and will help you achieve the proven case results you deserve so that you can move forward. It can be scary to face the reality of kidnapping charges, especially when you did not intend for the crime to take place. You need somebody on your side with a vast understanding of the laws in the state of Florida who can protect you in your time of need. Please reach out to us at (888) 484-5057 to find out how we can assist you.