Fort Lauderdale, FL (June 5, 2019) – Fort Lauderdale Police arrested three people after disturbing allegations of child abuse came to light involving their foster child.
57-year-old Turella Forman and 27-year-old Rashad, her son, have both been charged with aggravated child abuse. 56-year-old Duane Fletcher was charged with neglecting a child with great bodily harm.
Police were first called to the home on May 16 where they found a young foster child with scars, scabs and bruises after she had been whipped with an object. The victim claimed that her foster brother and mother beat her with a jump rope and the cord to a phone charger. They allegedly made her put a rag in her mouth while she was beaten so that nobody could hear her.
Rashad admitted that he hit the victim with a belt but his mother denied striking the victim at all. The child was removed the same day after the investigation.
Since then, other allegations came out that they forced the child to sleep with a hanger clip on her lip because she wouldn't close her mouth in her sleep. Child protection officials found an immediate danger to the child.
The investigation into the allegations continues at this time.
Fort Lauderdale Child Abuse Laws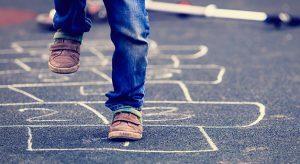 If you have been charged with child abuse in Florida, you might be facing some of the most heinous charges across the state. Crimes against children are known for being some of the most violent crimes in the entire state. These charges might come with complex consequences and you could be facing time in prison, fines, and more during this desperate time. Because these crimes can have such a negative impact on your life, you need an experienced attorney who has handled many aspects of the criminal justice system in Florida and is willing to support you at this time.
Our attorneys at Musca Law have worked diligently and aggressively to ensure that you have the most viable defense for these charges. Child abuse crimes cause serious harm against a child and can lead to severe harm and even death in some of the most aggravated cases. We have over 150 years of combined experience in these cases and will help you obtain proven case results at this time. Please reach out to us at (888) 484-5057 for more information on your claim.