Fort Lauderdale, FL (February 27, 2019) – Yesterday, February 26, a pair of tourists were arrested at Fort Lauderdale-Hollywood Airport when they broke out into a fight over luggage. 67-year-old Ida Shafir and 61-year-old Nick Bogomolsky were taken into custody the day they were both scheduled to fly from Florida to New York early in the morning. Airline staff informed all passengers that the flight was at full capacity and all luggage would have to be checked.

Shafir became upset and refused to check their luggage, which caused a commotion at the gate. Delta staff pulled her and her companion aside and said that, if they did not have their luggage checked, they would not be allowed on the plane. The two refused to leave and Shafir told a deputy to arrest her. When the deputy tried to, she got out of control and resisted arrest.

Shafir, at one point, tried to bite the deputy and caused him to bleed. Bogomolsky attempted to reach for the gun out of the deputy's holster. Shafir continued to resist arrest until other officers arrived.

Both Shafir and Bogomolsky received various charges including resisting arrest and trespassing.
Fort Lauderdale Resisting Arrest Laws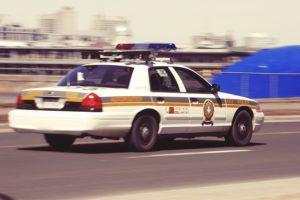 Resisting arrest in Florida takes place with or without violence against officers, both of which can lead to a slew of severe consequences that can impact every aspect of your life. These crimes, which are seen as a felony in the most violent cases, could carry years in prison, large fines, and probation time. Especially in cases where harm was caused to an officer, you could see the maximum penalties as imposed by the court. Luckily, if you have been charged with resisting arrest by a police officer, you have options.

Not only are there many legal consequences, but there are personal consequences in these cases as well. If you are convicted of one of these crimes, you could be facing maximum penalties and things could get far worse for you. At Musca Law, our experienced criminal defense attorneys will help you achieve case results so that you can move forward during this difficult time and gain normalcy back into your daily life. Please contact us today to find out what we can do to assist you at (888) 484-5057.