Fort Lauderdale, FL (March 4, 2019) – Police say that two brothers, 64-year-old David West and 56-year-old Alfred West, were arrested for murder after they beat a man to death with baseball bats on Wednesday. According to authorities, the two West brothers and the victim were in an ongoing dispute about the victim parking in front of their home when he did lawn work. The incident took place around 11:30 a.m. in the 2300 Block of Northwest 14th Street.

When police arrived at the scene of the incident, they found the victim with critical injuries to his head and body. He was taken to the hospital, where he later died due to his injuries. Allegedly, the West brothers then began to beat his head with baseball bats. A witness said that they beat him so hard that he lost consciousness.

The witness allegedly screamed at the brothers to stop because she knew they would kill him if they kept it up. The brothers confessed to police that they approached the victim with baseball bats. The victim parked his lawn mower and armed himself with a machete to protect himself. However, the brothers admitted that they fought him until they disarmed him and then beat him to the ground with the bats.

The brothers are currently being held at the Broward County Main Jail.
Fort Lauderdale Murder Laws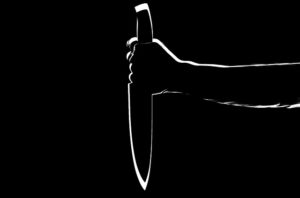 If you have been charged with murder in Florida, you understand that these types of crimes can carry heavy penalties under the law. This is why it is always important to seek the help of an experienced criminal defense attorney as soon as possible so that you can start working to fight these charges and make an attempt to regain normalcy in your life. Being charged with a violent crime in Florida means that you could be facing as many as 30 years in prison and the possibility to the death penalty, as well as many other serious consequences.

Moving forward after a murder charge is not easy, especially when it comes time to seek future employment, find a place to live, and many other aspects of your life where your criminal record could be put on display. Our attorneys at Musca Law wish to protect you every step of the way so that you can fight these serious charges. We will help you obtain the best case results during your time of need, so please call us for more information on how to get started at (888) 484-5057.